Morgan O'Kane is currently in the process or recording a new album, most of which will be captured from the York street subway station in the early morning hours. "these tunnels are where I learned how to play and write music, coming here for expression as well as emotional support, its only fair I try to capture this sound that's shaped my life as an artist."
We are delighted to announce that Morgan O'Kane has written the theme music for the new WGN TV show
OUTSIDERS.
The song is called
"Taker's Creed"
and we expect it will be available for purchase when the soundtrack for the show is released. 
(We will definitely let you know when that happens) 
The show is described as  "a struggle for power set in the rugged and mysterious hills of modern day Appalachia, Outsiders tells the story of the Farrells - A family clan who have been in rural Kentucky since before anyone can remember.Living off the grid and above the law on their mountaintop homestead, They'll protect their world and defend their way of live using any means necessary" (WGN). 
The show was created, written and executive produced by Peter Mattei along with Paul Giamatti, Peter Tolan and Michael Wimer. 
The cast includes Ryan Hurst (Opie from SOA), Christina Jackson, Thomas Wright, Kyle Gallner, Gillian Alexy, David Morse and Joe Anderson. 
It airs Tuesday nights on WGN. See the theme sequence below and watch the show ITS AWESOME!  
____________________________________________________________________________

We would like to thank the Deering Banjo Co. who endorse Morgan for including him in their 2016 catalogue. 
Morgan O'kane proudly plays a Deering 12" Vega Old Tyme Wonder.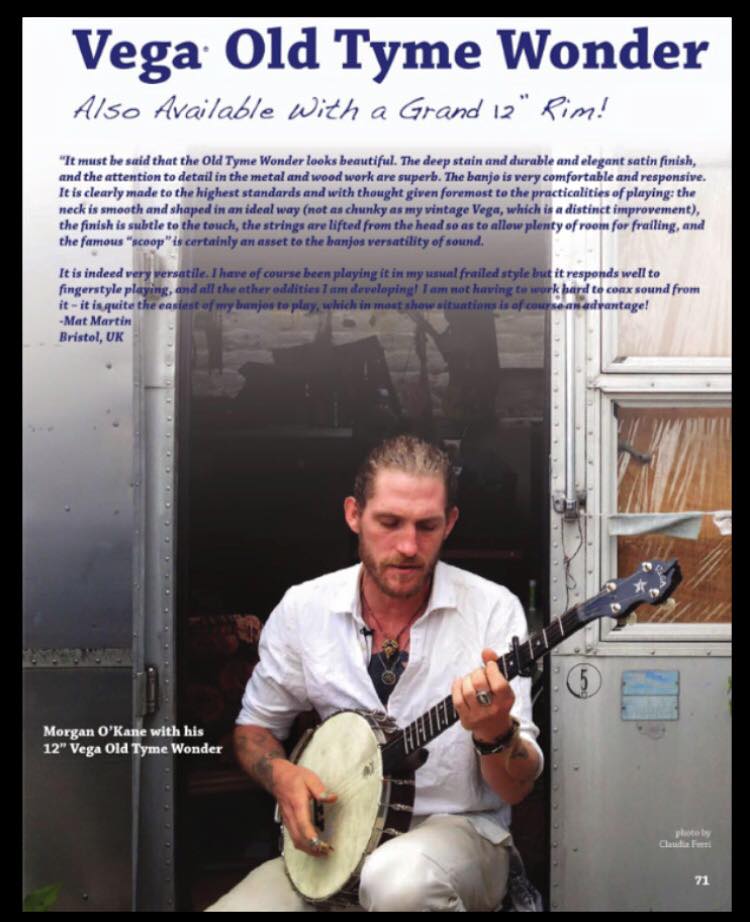 ​​​​​Now you can become a patron from anywhere and help support the creation of my new album "the good cage" and by becoming a patron you will be able to join in the process with the videos and clips of new material as I record it.